Love one another and you will be happy. It's as simple and as difficult as that. ~Michael Leunig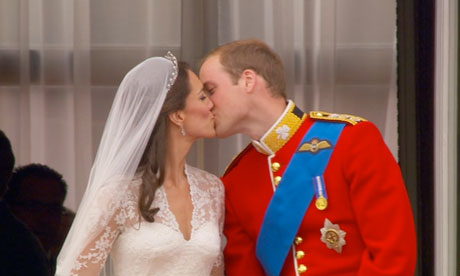 Watching the Royal Wedding has put me in a romantic mood. I am a huge fan of happy marriage and completely enamored of the idea of fairy tale love and commitment and happily ever after.
Love and marriage –as I know it – is both simple and difficult; effortless and exasperating. The real truth about marriage is that it doesn't work unless both people are committed to putting in the effort to make it work.
This requires respect and patience and a willingness to adjust and adapt. After almost 10 years of marriage, Mr Self Care and I hire out most of our home improvements now; I feign to keep my mouth shut when my Knight in Shining Armor drives 5 below the speed limit and a line of cars are impatiently creeping along behind us; I ask for space and forgiveness during that one day each month when, hormonally, I just cannot be nice.
Comfortable routines develop too- I cook, he washes dishes…I wash clothes, he irons them…we go grocery shopping together on Sunday mornings…on Friday nights we snuggle on the couch and watch movies…
I have been fortunate to discover that a good marriage is a respite. No matter how crazy, stressful and unbearable the real world is on the outside- knowing that I can come inside my home and experience peace, encouragement, love and comfort from my own prince charming makes it all bearable.
When you are in love and happily married, you want others to experience the same. The realities of the Royal union are much more complex- I know-but, I am really hoping that Wills and Kate do live happily ever after.