"It is better to take many small steps in the right direction than to make a great leap forward only to stumble backward." Chinese Proverb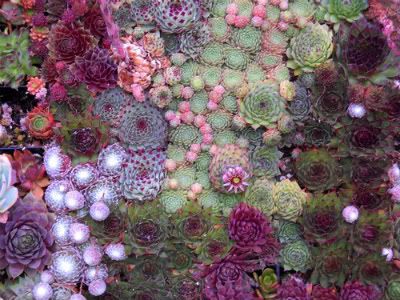 I absolutely love this picture of succulents that I found on
Dropped Stitches
blog. Succulents are some of my favorite plants!
A few facts about succulents we might take a few lessons from:
1) Succulents are built to survive in tough conditions.
2) They need water, so they absorb it as often as it is available to them.
3) During times of drought, the succulent draws upon its water reserves.
4) Despite the stress of extreme conditions, the succulents actually thrive and become even more brilliant in conditions that make other plants wither and die.
YOU are also built to survive tough conditions, but you need to make sure that you are taking good care of yourself -nurturing your body and soul and getting your physical, emotional, mental, volitional, spiritual and social self care needs met with some regularity. Taking small steps each day to build your reserves will prepare you to be more brilliant and contribute better when you find yourself in a trying moment with your children or situations that call for your superwoman strength.